Vermont is for Healing.
My home office was built from the ground up to be a place of healing for my family and my patients. The home and property is called "Eden"... a sanctuary of natural living. The building is a straw-bale, off-the-grid structure powered by the sun and wind. It is literally formed of healing intensions and dreams of wellbeing, along with straw, wood, clay, limestone, and metal.. Patients and guests often say they begin to feel better just entering the property. We steward 22 acres of fields, streams, and woods adjacent to the clean, clear water of Lake Whitingham, an eleven mile long undeveloped lake. We are honored to watch over this piece of Heaven on Earth and welcome friends, patients, and students to feel the power of this awakened land.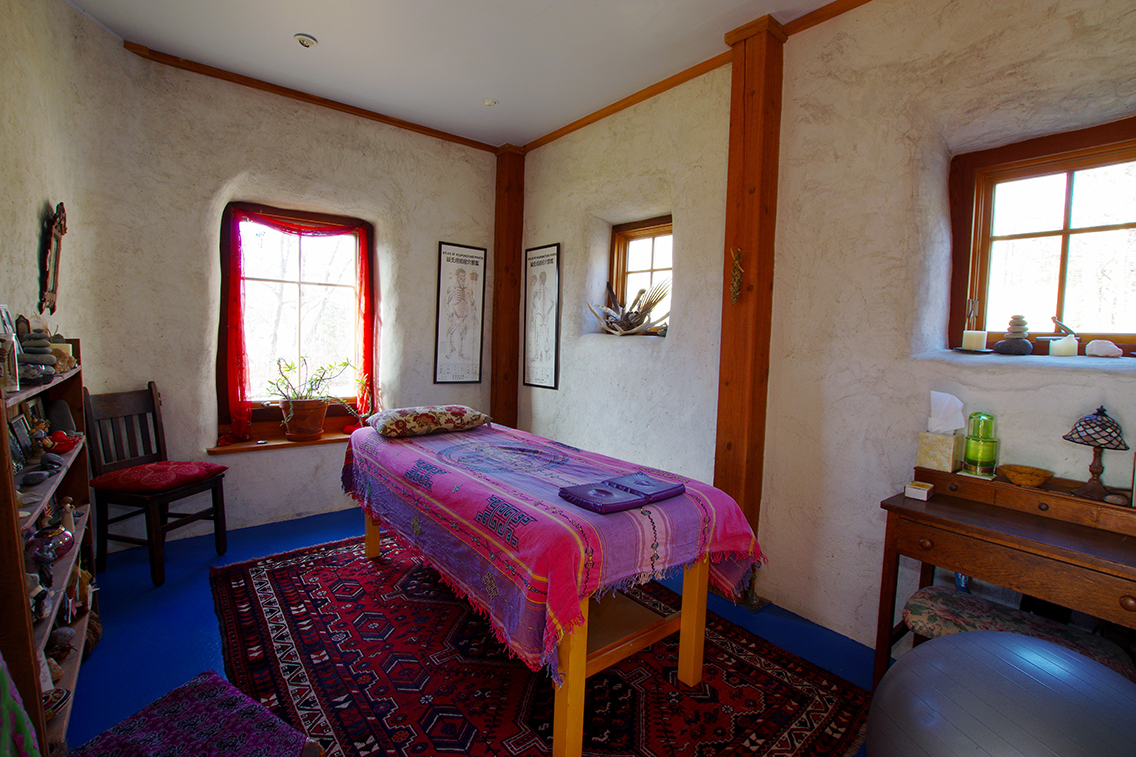 Visiting Eden for a class? we have BnB style lodging available on premise.